Overview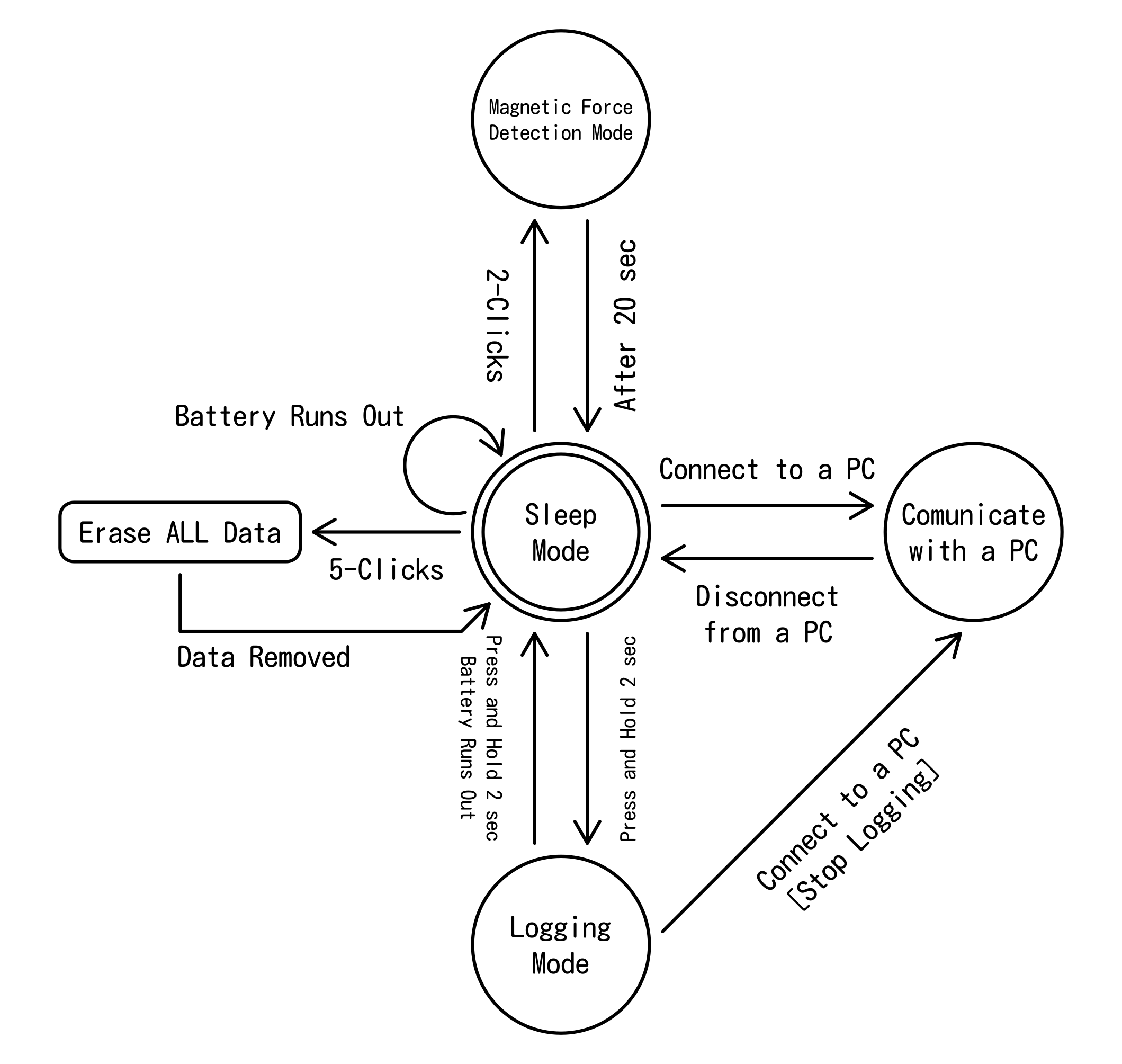 Modes
| Modes | Functions |
| --- | --- |
| Standby | When the device has no tasks, it will enter this mode and save battery power. |
| Magnetic Force Detection Mode | Detect magnetic force via LED notification. Please use this feature for magnet installation. |
| Logging Mode | Get data from sensors and write logs. |
| Communicate with a PC | Extract data or set sampling settings via the PC application. |
Operation Under Standby Mode
| Behavior | Operation | Details |
| --- | --- | --- |
| Start Logging | Press and hold the button for more than 2 sec. | The LED will turn to green 3 seconds and start logging. |
| Magnetic Force Detection Mode | Press the button twice. | Detect magnetic force via LED notification. |
| Erase Data | Press the button 5 times. | Erase all log data from the device. While erasing, the LED will turn orange. |
| Communicate with a PC | Connect to a PC | Communicate with a PC. |
NOTE
・Erased data can not be recovered.
・Do not disconnect the cable or remove the battery while erasing data.
・The device will not accept any operations if the battery runs out.
Behavior while in Sleep Mode
The device will enter sleep mode when it has no tasks.
While sleep mode, the device will keep time and indicate status of LOG-1 via the LED.
For details about the LED indicator, please refer to this page.
NOTE
・Device can not be powered off completely.