Set up the overlay from the Overlay Settings button.

Data point configuration (Display Data)
Configure each data point.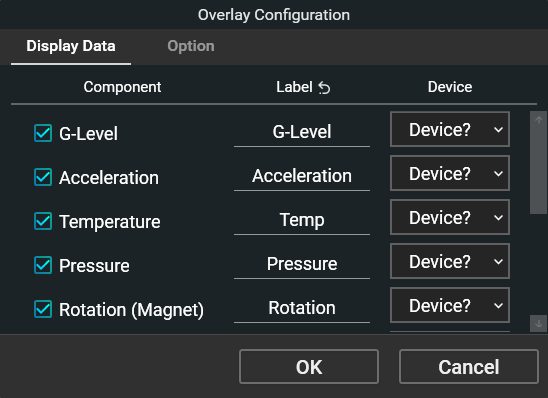 Checkbox controls
To change the display state of each data point.
· LOG-1 sensor data: grayed out if checked OFF
· GPS (route, altitude, speed) Various: hidden if checked OFF.
*Information will be hidden when no characters are entered.
*Date parts can not be changed.
Devices
If you use more than one LOG-1 at the same time, you can select a device for each part.
Please refer to the advanced version details. [Editing Movies: Advanced Guide]
Unit Settings, peak (Option)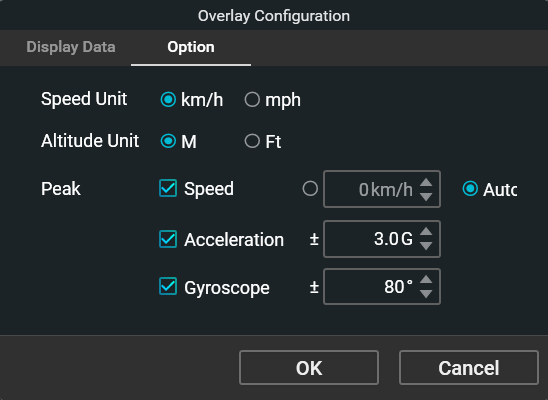 Speed ​​Unit
You can switch between kilometers and miles per hour.
Altitude Unit
You can switch between meters and feet.
Peak
If Check box is ON, you can change the color of the parts during the movie, that exceed the threshold you set.
* Speed ​​peak (maximum per hour display) is also available.
* In the case of Auto speed peak, it is automatically calculated from the maximum value in the range of the movie.