*Please charge the battery before initial setup or after more than 1 week in storage.*
How to charge
Open the rubber cap and connect the USB charging cable to a mobile battery changer or a USB to AC adapter. Charge for more than 4 hours to fully charge the battery.
After charging, disconnect the USB charging cable and close the rubber cap tightly.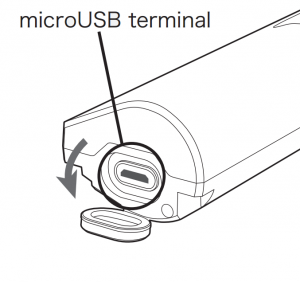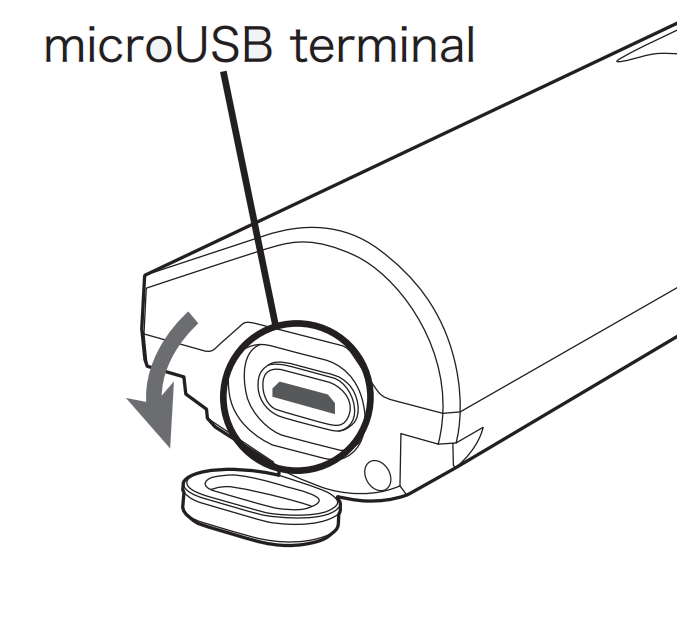 Cautions/Safety Advice
Do not leave the unit plugged in when it is fully charged.
Use the USB cable which is included in the box contents.
Use a 5V 1A power supply.
Do not carry the product by holding the rubber cap and do not use excessive force when pulling on the rubber cap.
Do not twist or bend the USB charging cable while charging.
Do not use if the rubber cap can not be closed tightly, doing so could allow water inside causing a malfunction.
Tips
In sleep mode, the LED lights up red while charging. When the battery is full, the LED turn off. The companion smartphone app will indicate remaining battery level when the USB cable is disconnected.
The battery icon shows charging status in the RIDE-1 app.