Analyze your snowboarding with the XON bindings and smartphone app
The SNOW-1 smart snowboard bindings are the first product in the XON series. They can record, visualize and analyze your ride with real time tracking data displayed via the graphical UI of the XON smartphone app. Add a new dimension to your rides and improve your skills with XON SNOW-1.

Sensors that capture all your riding, an evolutionary form of snowboard bindings
With XON SNOW-1, 5 independent sensors can capture 13 different points of data. The load balance sensors embedded into the soles of each binding record one of the most important factors in snowboarding, two flex sensors that are attached to the board are able to detect board deflection. Furthermore acceleration, angular velocity, geomagnetism sensors are able to detect the rider's position and direction.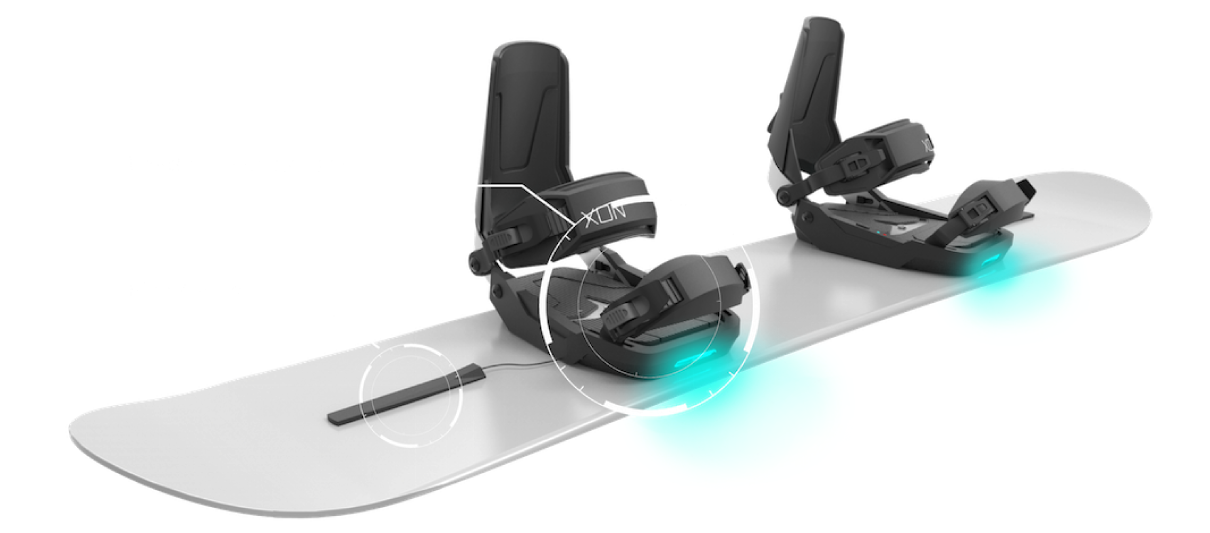 Real time display on your smartphone
You can connect the XON bindings to a smartphone easily via Bluetooth 4.0, real time tracking data is then visualized in the XON app, allowing you to get tips to improve your riding in real time.
GPS route mapping
By using the GPS function in your smart phone, the XON app can map your riding route. Route speed, acceleration level and gradient will be displayed with a high degree of accuracy. The extensive log data will allow you to look back over your ride history and compare performance.
Built-in ultra-high brightness LEDs
The XON bindings have ultra-high brightness LEDs built into the heel and toe. Light levels will respond to the load level sensors in each binding. You can also activate the LEDs to create impressive light trail effects in your dusk riding videos.
Overlay sensor data onto your riding videos
It's possible to overlay sensor data onto a riding video shot using the XON app video mode. Being able to visualize your riding and sensor data simultaneously on-screen gives a new perspective to snowboarding.